Types of Injuries
UtahInjuryGurus work with a variety of injury cases, from car accidents to personal injuries and everything in-between. We have the best personal injury attorneys and car crash lawyers who are ready to apply their years of experience and expertise to your case, so that you don't have to worry about anything but recovering. Serving throughout the entire State of Utah, including cities such as Salt Lake City, Provo, Ogden, Bountiful, St. George, Logan, Wendover, and even Vernal!—we love getting you the compensation you deserve!
CAR CRASH
Car accidents are on the rise, especially with the increased use of smart devices while driving (shame on us all!—me included). When this happens, it is important to get a seasoned litigator who can take the case from the hospital to the courtroom without any hiccups. UtahInjuryGurus, and CarCrashGurus specifically, is here to guide you through the entire process to help you recover your health, as well as your finances. We have a group of gurus that specifically work with those involved in Car Crashes. Click the Learn More button below and check out our car crash portion of this website.
MEDICAL MALPRACTICE
Everyone makes mistakes…but don't let a doctor ever tell you their mistake isn't that big of a deal. Medical doctors need to be held accountable for their mistakes, especially if it significantly impacts your enjoyment of life. Doctors are required to have insurance, so don't feel guilty for seeking compensation because yours was negligent—this is your life, and UtahInjuryGurus loves helping you become whole again. It is our mission to also get you the most compensation possible, because we know you may never be the same due to that negligence.
SLIP AND FALL
Accidents happen, and it isn't always your fault. Store employees can be negligent by not throwing ice melt down on the sidewalk during the winter, or in not cleaning up excess water after mopping a floor. When an unsuspecting patron slips and falls, anything from a broken finger to a broken neck and brain damage could result. Let UtahInjuryGurus connect you to the right medical providers so you can get on track to recover as quickly as possible. And while you are recovering, UtahInjuryGurus will be working hard to get you the largest settlement/jury verdict possible.
DOG BITE
Being bitten by someone else's dog can be a traumatic experience, but UtahInjuryGurus is here to help make the process of restoration and recovery as painless as possible.
UtahInjuryGurus has handled thousands of cases and can help simplify this complex area of personal injury law so you can just focus on healing.
Utah Injury Gurus is a group of lawyers, paralegals, and legal assistants dedicated to helping our clients reach maximum medical improvement and then securing for them the maximum recovery possible.
What sets us apart from the "big boys" (large firms) is that we will treat you like you are part of our own family. It's that personal touch that you won't get from the large personal injury firms that promise "One Call, That's All!"
Here at Utah Injury Gurus:
"We LOVE getting you the
compensation you DESERVE!"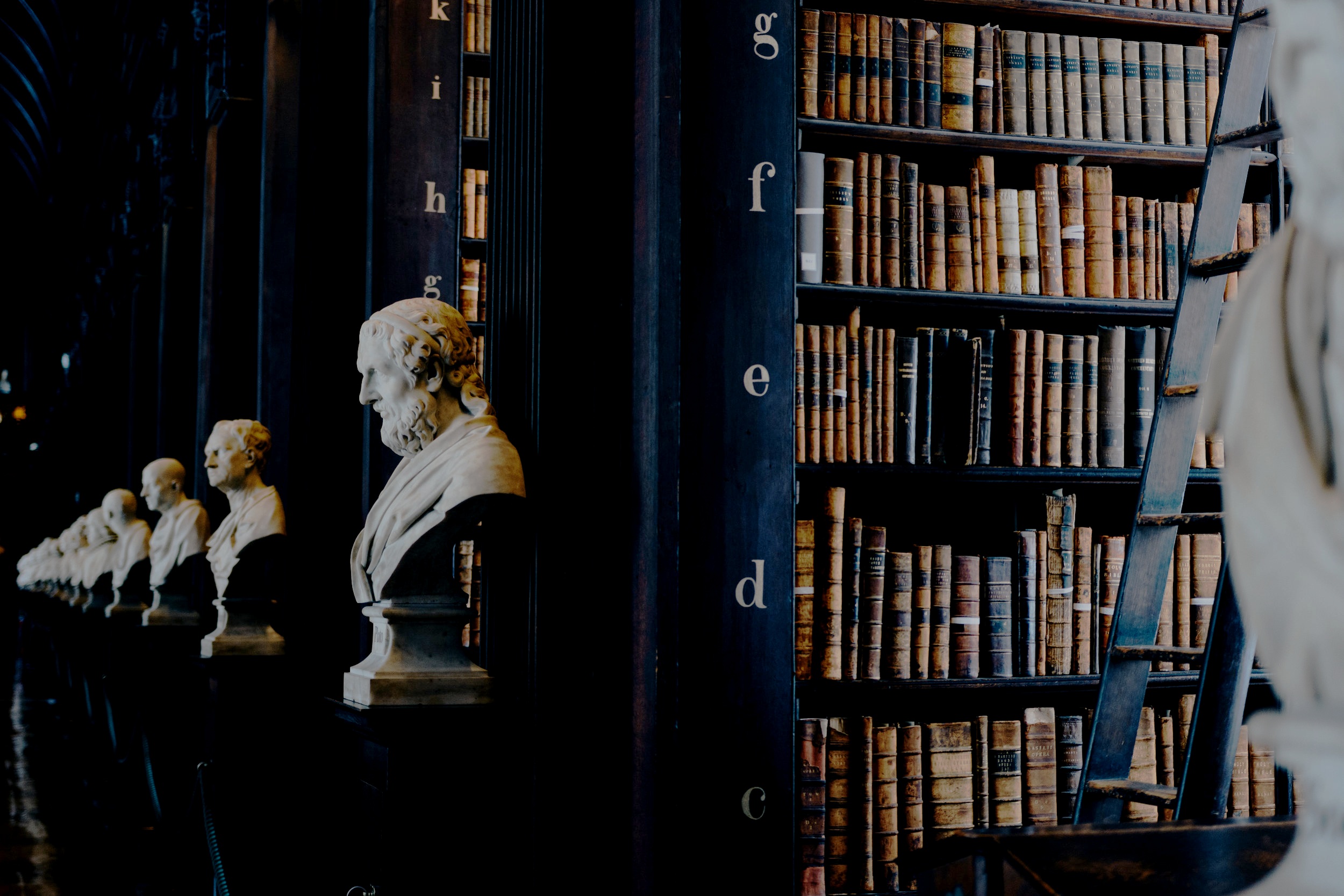 BARBARA T.
"Sean helped me recover and reach maximum medical improvement, and after obtaining a permanent impairment rating, Sean was instrumental in negotiating a mid-six-figure award. I couldn't have been happier. Sean made me feel dignified the entire time."
PANCHO F.
"Sean handled my case and I must say I would highly recommend him to anyone that has suffered a personal injury, especially a car crash. I was walking alongside my bike in the winter and a Wells Fargo truck hit me, causing me to lose consciousness. I was life-flighted to the hospital and I thought I was going to die. I went through pretty intense rehab but, in the end, I had some permanent disabilities. Sean and his staff were wonderful to work with. … He ended up getting me a six figure settlement. I was thrilled with the result."
JIMMY S.
"My wife and I hired Sean Druyon to help us collect from a neighbor that had a vicious pit bull and aggressive Boxer dog that got out of their cage and attacked me as I was putting out our garbage. I sustained dozens of stiches and have developed PTSD symptoms as a result. Sean and his firm helped me obtain a judgment against the owners of these dogs for five times what my medical bills came to for my pain and suffering. Thanks Sean. I will definitely recommend you to my family and friends."
Q: How is UtahInjuryGurus different than other law firms?
A: UtahInjuryGurus stands apart from the larger personal injury firms because we take pride in treating our clients like family, not just another number. UtahInjuryGurus will do more than take "One Call, That's All"—At UtahInjuryGurus we will not only try to get the maximum monetary award possible for you, we will also connect you to the right medical professionals and specialists to get you feeling physically whole again.
Q: How can a personal injury lawyer help me and my accident case?
A: You don't want to worry about legal issues when you're trying to recover from an accidental injury. That's why building an excellent personal injury legal team is the best thing you can do for yourself following an injury-causing accident. With a personal injury lawyer, you'll have a qualified professional working for you to collect the evidence you need to support your case.
A personal injury lawyer will also negotiate with the insurance company for you, prove the liability of the person at-fault, and help you understand the details of your claim to better gauge what it's actually worth.
Q: What kinds of accidents do you represent and that I can file a personal injury lawsuit for?
A: Our firm represents a variety of personal injury claims, including, but not limited to:
Car Crashes — When you get into an automobile or vehicle collision, there are often several different individuals or parties who could be found liable for damages and injury. These collisions might involve buses, cars, pedestrians, bicyclists, motorcycles, boats, or trailers, but regardless of your situation, we make sure you get professional representation for your best interests.

Medical Malpractice — If you have ever had a medical procedure done incorrectly, you know how discouraging that can be, especially if the doctor that performed the negligent act denies s/he did anything wrong. Here at UtahInjuryGurus we take pride in thoroughly investigating your case and get second and third opinions from experts in that specialized area of medicine.

Premises Liability, or "Slip and Fall" Accidents — These happen when the owner of a property fails to address or remedy any safety hazards or concerns, or fails to give adequate notice of them, which leads to someone getting injured as a result. UtahInjuryGurus has obtained several six figure awards and is anxious to get you a similar result.

Dog Bites — If someone's dog attacks someone, they can often be held liable for the damages. In Utah, the law is pretty clear that the owner is responsible for the costs if a dog bites. If you're a victim of a dog bite or attack, we can represent you to make sure you get the compensation you need for any medical bills or damages that you incurred from the attack.
Q: How long after an accident do I have to file a claim?
A: That depends, as the statue of limitations for personal injury claims varies by state. Check your state, or reach out to us for a consultation, as you'll need to file a claim within the specified time period if you want to regain your losses from the liable party. In Utah, the statue of limitations is usually 4 years from the time of the accident.
Q: Do I need to go to court for a personal injury claim?
A: Though our law firm and personal injury attorneys can avoid trial by settling with the insurance company, there can be a need to bring your case to court, for example, if the insurance company refuses to continue negotiations, denies your claim, or makes an unreasonably low settlement offer. In these cases, it's to your benefit to have an objective judge and jury decide on a verdict.
Q: What if I was partly responsible for the accident?
A: If you are partially responsible for your own injuries and damages, you can still file a claim against the other parties who were involved and share the fault. Your monetary compensation would be reduced by the level of blame you hold.
If you have more than 49% of the blame, however, you won't be able to pursue a claim against the other party involved.
Q: Is it possible to file a claim against a government agency?
A: Yes, if their agents or offices were directly related to causing your accident. However, the statute of limitations in claims against the government is only one year in Utah, so you will need to act quickly. Let us know as soon as possible, as we'll need as much time as we can get to gather the evidence we need to support your case.
Q: How much do you charge?
A: At UtahInjuryGurus.com, we don't charge any fee unless we collect a settlement or a verdict in your favor. We want you to rest easy knowing that you can worry about getting yourself whole again, and let us work on getting you the best settlement/verdict possible. Reach out for a consultation, and we can help you.
Q: Can I get paid for lost wages?
A: Yes, if you have missed work due to pain, suffering, traveling to and from doctor's, chiropractors, physical therapists, or other trips to the drugstore for your medications, let us know and we will include that in our settlement demand. There are different options we can talk through if you give us a call or send us a message.
Anything else you want to ask?
We can answer your questions if you didn't find the answer here on our site. Just contact us and we'll be happy to review your case.
UTAH INJURY GURUS…
…where WE LOVE
GETTING YOU
THE COMPENSATION
YOU DESERVE!
1- (866) 897-0075 (TOLL FREE)
Too shy to call? No Problem! Fill out the form below and we'll let you know if you have a case or not.